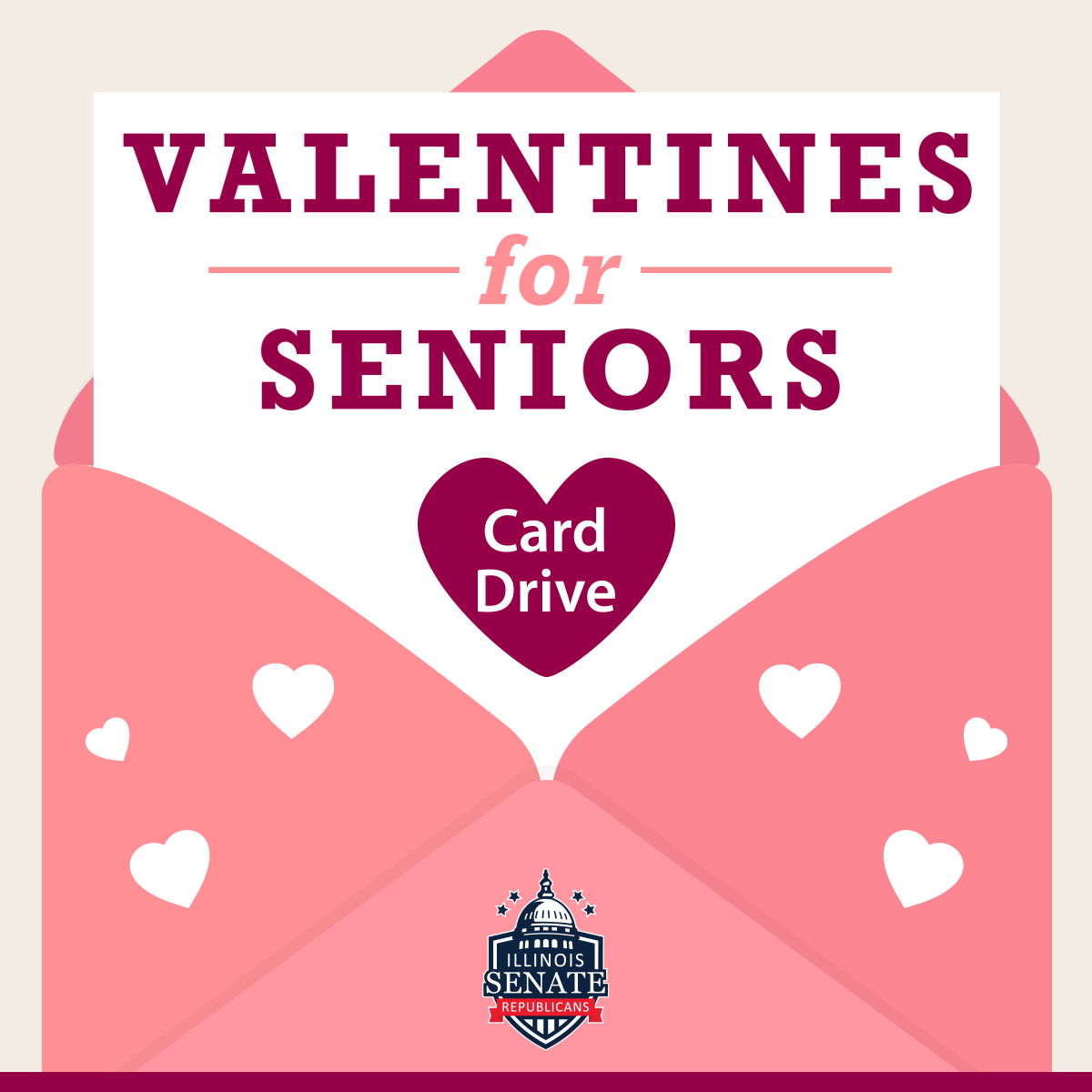 Senator Tracy Hosts Valentines for Seniors Card Drive
8
8 people viewed this event.
State Senator Jil Tracy will be hosting a Valentines for Seniors Card Drive from January 19 to February 7,
2023 and she would like to formally invite you to participate!
Seniors are incredibly important to our community and I need your help by writing cards to those living
in assisted living and long-term care facilities in the 50th Senate District. The hope is to bring joy to our
community's seniors this Valentine's Day.
Please drop off or mail your cards to Senator Tracy's office and Senator Tracy and her staff will personally
deliver those cards to local seniors.
Senator Jil Tracy's Office:
3601 East Lake Centre Drive, Suite 200
Quincy, IL 62305